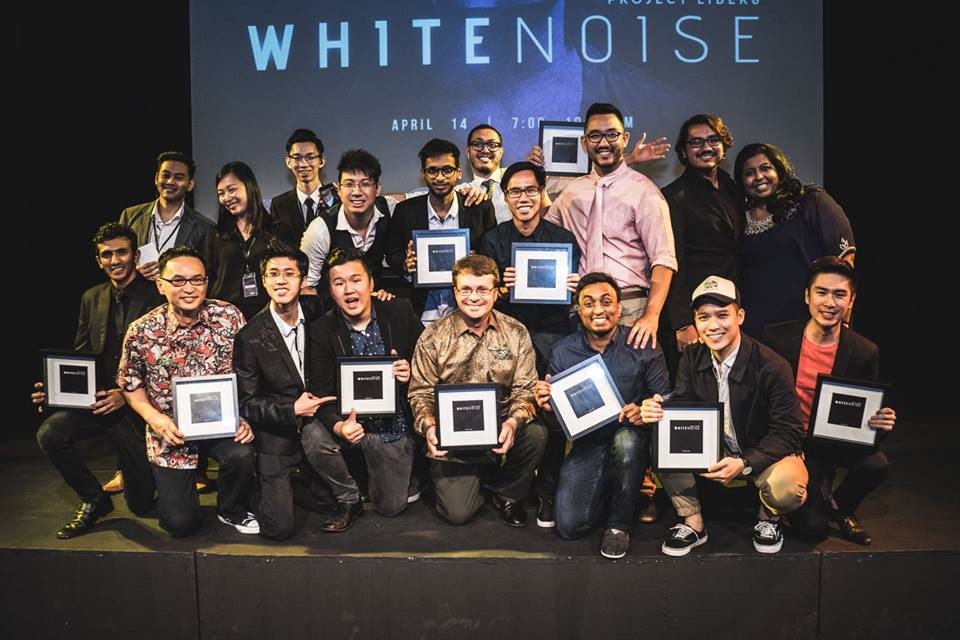 Back in January, IOM X worked with an amazing youth-led organization called Project Liber8 on a human trafficking awareness-raising workshop with young YouTubers and media students called Advoc8: The YouTube Edition. Check out this blog post for more information about the workshop.
A few months later this creative crew had created six videos highlighting sexual exploitation, forced begging and, the vulnerability of migrants, all while also promoting the national emergency number in Malaysia -999- that you can call if you're in trouble or if you think someone else is.
On April 14, 2016, a free screening party was organized at a cool community mall in Kuala Lumpur called Publika and over 200 people attended! The videos were screened and the audience voted for their favourite. The audience votes, plus the number of view each video got on YouTube, determined the winning video.
Before we tell you who won, watch the videos for yourself.
How well do you know human trafficking? Street Quiz – Seanlje
Actor Sean Lee hits the streets of KL to find out what people know about human trafficking. You'll be surprised by their answers!
500 Days – Tiiral
Most people think of sexual exploitation when they think of human trafficking but you probably haven't thought about it like this.
Invisible Shackles – FOP (Fellowship of Pie)
A lot of people dream of working or studying overseas. What happens when traffickers take advantage of those dreams?
Modern slavery: what the world doesn't know – The Weekenders
Human trafficking happens all around the world but it turns out we're still not talking about it very much, which means there's still a lot we don't know. The more you know, the more you see.
You never know @UntilUAsk – Adam Tambakau
Many people migrate in search of a better life but being a migrant can leave you in a vulnerable position. Adam shares his journey from joining the Advoc8 workshop and visiting a local migrant centre to pondering what it all means.
SEX! – The Salad Show
Globally, millions of people are trafficked for sexual exploitation. The Salad Show takes a poetic look at this harsh reality.
All of these videos have helped reached new people with information about human trafficking but there could only be one winner. When the votes were counted and the online views tallied and the winner was….The Weekenders! This group of media students from Limkokwing University highlighted the global scope of human trafficking and the need for more understanding about what it is and what we can do.
Share the videos online and tell us which one you liked the best by tagging #IOMX #ProjectLiber8.