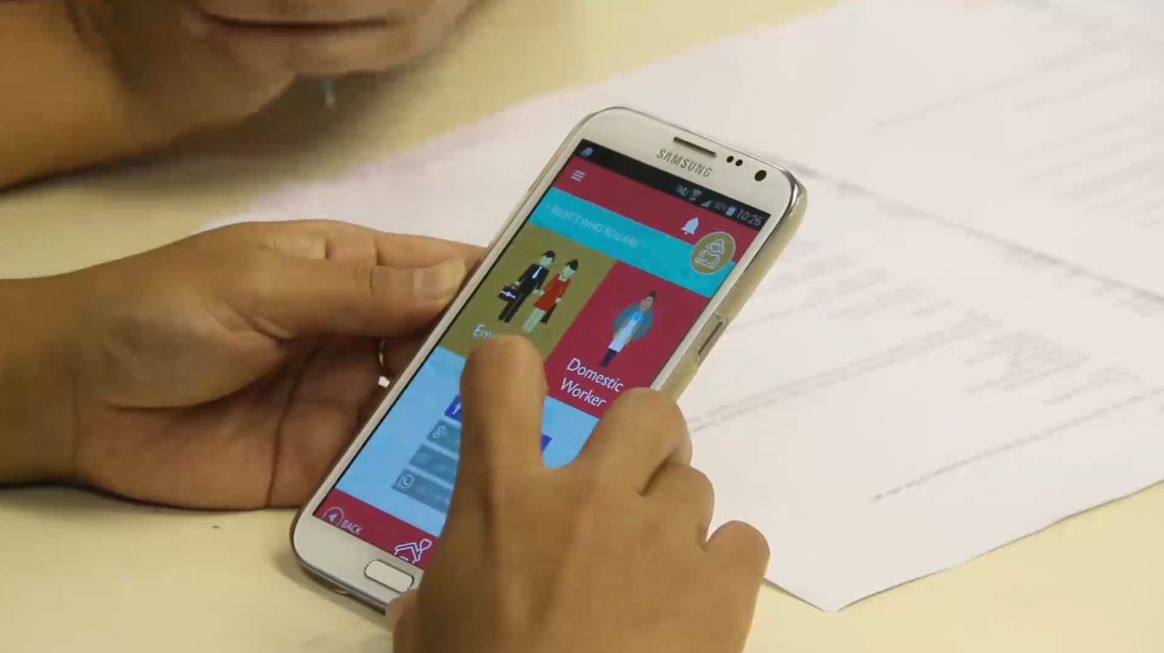 On 30 July, as we mark World Day Against Trafficking in Persons, it's important to look beyond the usual facts and figures to take stock of how this crime is evolving and how our prevention responses can be equally adaptable.
This year's Trafficking in Persons Report from the U.S. Department of State highlights the need to recognize the vulnerability of men and boys as potential victims of trafficking. Male victims are found across nearly all work sectors and yet most counter-trafficking programmes continue to focus on women and girls.
In addition, the online sexual exploitation of children is an alarming trend that appears to be growing, enabled by new technologies such as live-streaming the sexual abuse of children using web cameras or cellphones.
And in 2016, United Nations Action for Cooperation Against Trafficking in Persons
(UN-ACT) released a report on the phenomenon of forced marriage, which is receiving increasing recognition and attention in the Greater Mekong Sub-Region as an emerging trafficking trend.
Clearly, the vulnerabilities and resiliencies of a man who is at risk of being trafficked into the construction or fishing industries is vastly different from those of a woman who is at risk of being trafficked for forced marriage, or a child who is being coerced to perform sex acts online.
This is true across all forms of exploitation. There is no 'one size fits all' solution for the prevention of human trafficking.
Addressing the many manifestations of human trafficking requires tailored responses. There is a need for programmes with structures in place that allow for flexibility to target specific audiences, and to learn and adapt based on feedback from those same audiences.
One way that the International Organization for Migration (IOM) has found to do this is through the IOM X programme, with the support of the United States Agency for International Development (USAID).
IOM X encourages safe migration and public action to stop exploitation and human trafficking by moving beyond awareness raising to effecting positive behaviour change. It does this by applying an approach called Communication for Development, or 'C4D' for short.
C4D is a people-centered process that uses communication tools and activities to help create social and behaviour change in a meaningful and sustained way. It uses a participatory process to understand people's knowledge, attitudes and practices (behaviours) around a certain issue, in order to work with them to develop empowering messages and tools. The approach has far reaching application, which is the reason IOM X has facilitated trainings on C4D in collaboration with IOM offices in Cambodia, China, Lao PDR, the Philippines and Thailand.
An example of how IOM X uses C4D is the campaign's recent animated video called Know Before You Go, which provides pre-departure safe migration tips. As with many prevention activities, this video targeted aspirant migrants in origin communities who are known to be particularly vulnerable to human trafficking and exploitation. In this case the video targeted aspirant male migrants in Cambodia and the content was informed by a series of interviews and focus groups. After watching the video, those surveyed were 83% more likely to visit a migrant resource centre. IOM Cambodia has found this video helpful as a resource in their migrant resource centres, and has screened it for over 12,000 returned migrants.
IOM X's targeted, sector-specific C4D approach helps identify the various influencers around a particular trafficking trend to determine what kind of intervention can have the greatest impact, and this includes demand audiences.
When IOM X decided to create the Happy Home campaign to address the exploitation of live-in domestic workers, consultations with domestic workers and employers showed that, once a domestic worker has joined a household, the majority of the power to prevent exploitation lies with the employer. As a result, IOM X made employers the primary target audience for Happy Home and the flagship drama Open Doors: An IOM X Production. Rather than berating employers for exploitative labour practices, Happy Home focused on promoting positive relationships between employers and domestic workers, based on trust, respect and communication with the key call to action of giving one day off a week.
Knowledge on domestic worker rights increased an average of 27% among surveyed viewers from Indonesia, Malaysia and Thailand. Engaging with national governments in those same countries, as well as the ASEAN Secretariat, for feedback, endorsement and participation at the Jakarta launch event further strengthened the impact and messaging of this campaign.
The value of investing the time and resources into applying this participatory C4D approach to creating outreach materials was further proven by the extensive reach these materials can have. In the year since the Happy Home campaign launched, the flagship video series, Open Doors, has been viewed more than 110 million times on Facebook. And people aren't just watching, they are taking action: 1.5 million have shared it to their own walls and 55,000 have left comments, furthering IOM's efforts to protect the rights of migrants globally.
Interested on how you can apply C4D approaches to your counter-trafficking efforts? All IOM X videos and resources are rights free and free for distribution! Whether you're a student, an educator, a member of a community group or a counter-trafficking practitioner, IOM X has factsheets, videos, toolkits and workshop ideas that can help you take action.
For more information, please contact Tara Dermott, IOM X Program Leader, at [email protected].